Freshwater Pearl Powder



Pearl Powder's anti-aging beauty benefits are more than skin deep. Rich in vitamins, minerals, and amino acids that benefit the skin, Pearl powder has a lot more to offer than its beauty as an adornment. China praises these precious gems for their anti-aging properties. It has a magical effect on the human body; the health and beauty benefits are staggering. Taken internally or applied externally, Pearl Powder brings a radiance to the skin and makes it soft, supple and luminescent . It provides miraculous medicinal properties to the body and stimulates healing. Pearl Powder stops and even reverses aging.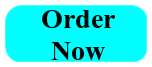 .



Pearl Powder has been used for over 3000 years for lustrous, beautiful skin, health and vitality...a treasure that was in Chinese and Ayurvedic medicine and is held in high esteem for its Ayurveda and anti-aging benefits. It is renown for fighting wrinkles and the signs of aging and leaves a luxurious sheen to the skin. Unbeknown to many, Pearl powder is a "Secret ingredient" in many of today's top selling skin care creams and lotions.

This is page is a prelude to Freshwater Pearl Powder. Both our Seawater and Freshwater comes from the same manufacturing company, both are 4000 mesh, Non GMO, Cruelty Free, All-Natural, 100% pure.

What is Freshwater Pearl Powder?

Freshwater pearls are farmed and grown in freshwater mussels. The irritants and the oysters used in making freshwater pearls are smaller than saltwater pearls. Freshwater pearls live in lakes, rivers, ponds and other bodies of fresh water.

Saltwater pearls grow within pearl oysters, which live in oceans. They are cultivated in protected lagoons, bays and volcanic atolls. The sea is an ocean of minerals, potassium, magnesium, calcium, and trace elements, which the pearl lives off of, therefore seawater pearl powder has more vitamins and minerals than freshwater.

However, our freshwater pearl powder is rich in amino acids, minerals, calcium carbonate crystals, coenzymes, and the protein conchiolin. Conchiolin are complex proteins that gives pearls their radiant shine. When applied topically there are amazing skin benefits including acne treatment and contains a skin lightening agent, including anti aging benefits. It is well tolerated by sensitive skin types.

Due to advanced technology for cultivating Freshwater Pearls, China has become the largest producer of Freshwater Pearl Powder in the industry, supplying approximately 95% of the Pearls in the world. Chinese Cultured Pearls excel the quality of the most valuable Pearls found.

The Pearls are ground into a powder that is very close to nano-size by advanced biological technology, converting original calcium carbonate and protein into reactive calcium and amino acid. Water solubility reaches 100%, so the powder is easily absorbed and utilized by the body, providing a array of innovative elements that promote radiant health and longevity. Every batch is processed to the finest consistency for best penetration, then disinfected and laboratory tested. Our manufacturing company uses a rare and superior quality of cosmetic/food grade, fresh-water pearl powder direct from China pearl specialists.

Our freshwater pearl powder is NOT hydrolyzed. Hydrolyze is a method used by boiling in strong acid (acid-HVP), or a strong base, or using an enzyme such as pancreatic pro-tease to stimulate the natural occurring hydrolitic process. Our manufacturers do not use acids, enzyme's or any toxic chemicals in their operating process. The all natural proteins, amino acids, calcium, and peptides that are contained within the pearl are left in their purified state - Inclusion-Free.

The powder is made from pure, finely milled Freshwater Pearls that are rich in unique anti-aging signal proteins, and calcium compounds, and is naturally compatible and easily absorbed by the skin and body. The medicinal and beauty benefits of pearls have long been known to the Chinese, proven non-toxic and harmless to ingest and apply topically to skin.

Our freshwater pearl powder can be used externally for skin care, and orally as an anti-inflammatory detoxification agent, and healing medicine.

What makes Our Freshwater Pearl Powder So Effective?

To ensure high quality and efficiency, our Pearl Powder is produced in their own manufacturing facility. They control where the pearl is collected, and their patent-pending processing technology makes certain that all the key ingredients and signal proteins are preserved and enhanced. They have strict quality-control standards in place to ensure the safety and effectiveness of the product. The active components in each batch are tested by full-spectrum high-pressure liquid chromatography (HPLC) before and after processing. It is guaranteed to be completely free of heavy metals, toxins or harmful chemicals down to the lowest detectable amount.

The pearls that are used are 100% fresh water, cultured pearl, tested to be pure. They Use a rare and superior quality, fresh-water pearl powder direct from China pearl specialists.

Be sure when you buy Pearl Powder you buy 100% Pure, Premium Grade, Ultra-Fine Fresh Water Pearl Powder.

How safe is our Pearl Powder?

Both Freshwater and Seawater Pearl Powder is 100% safe to take on a daily basis. It is Chemical, enzymolysis Free, with no Shuck or Gypsum added - It is Pure, Authentic, Real - Not Fake.

Each page that you walk through on our website has information, skin care remedies and healing methods. You can order either Seawater or Freshwater on every page, it simply depends on what you prefer. You will find a host of information on our main page Here., which pertains to both powders.

So take your time and look around, and enjoy. If you have any questions you can email me at info@pearl-powder.net



Discover The Power Of Pearl Powder For Yourself!



| | |
| --- | --- |
| Freshwater Pearl Powder | Seawater Pearl Powder |