Sarah's Pearl Cream

A Luxurious Deep Wrinkle Cream Steeped
With Vitamins, Minerals & Precious Pearl Powder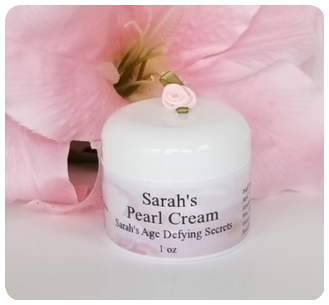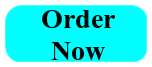 Lavish your skin in Sarah's ultra rich Pearl Cream made from High grade, Pure seawater, finely crushed pearls from the orient, L-Arginine, vitamins A, B, C, & E, antioxidants & hyaluronic acid, the most exciting ingredient on the market today.

This light, rich, nourishing, mineral-rich blend deeply hydrates, rejuvenates, repairs wrinkles, promotes cell renewal, reduces redness and bring radiance to the skin. Delivers natural calcium, antioxidants, 18 amino acids, and over a dozen minerals to the skin.

In order to replenish our skin from the pollution and elements of the earth, there are certain ingredients we need for the return of our natural, baby-like skin. First we need Argireline, a powerful anti-wrinkle hexapeptide with a Botulinum Toxin-inspired activity. It is "Better than Botox" and has become one of the most sought after anti-aging agents on the market.

In addition, our skin must be reconditioned with vitamins...rich, plentiful vitamins, to restore what has been lost. This Precious Pearl Cream is enriched with avocado oil, Carrot Seed Oil, jojoba oil, vitamins A, B, C and E. Plus it has just the right touch of Hyaluronic Acid, one of the most exciting ingredients on the market today...100% vegan approved, to boost the elasticity and hydration of the skin. It is the ideal ingredient in skin care products as it adjusts to the skins need for a moisturizing effect depending on the relative humidity of seasons and climate of an area. Hyaluronic acid protects the epidermis by scavenging reactive oxygen species generated by ultra violet light which would normally cause sunspots.

Daucus carota (Carrot Seed) Oil: It has a nearly magical rejuvenating effect on the skin, to not only soften and smooth the skin, but to assist with cell growth and skin rejuvenation.

Then, 100% Pure Seawater Pearl Powder has been precisely added to bring to your skin a natural source of calcium, 18 amino acids, including 10 essential amino acids necessary to maintain cell nutrition.

Other benefits of using Sarah's Pearl Cream products include: Skin Healing and brightening, anti-wrinkle, and sun protection. Other anti-aging benefits: Helps to promote cell renewal, enhance elasticity, protects from environmental radicals, regulates skin discoloration, and smooths skin texture. It promotes growth of new cells, supplying nutrients to skin (thus to make skin softer and smoother).

Sarah's Pearl Cream can improve the activity of SOD, restrain synthesis of melasma (thus to make skin brighter). It has special effect on removing skin ulcers, melasma, brown skin, freckles, brown speckles, wrinkles, nourishes, and maintains fresh, smooth and healthy skin. And because SOD eliminates free radicals, skin aging and wrinkles thus can be prevented.

This rich, lavish cream is processed from Pure seawater pearl which contains no chemicals and clears away toxic materials from the body.

This is the ultimate cream. It has everything needed for the restoration of skin. Everything about it is rich, delicious and nutritious. This is my favorite of all creams. This will be a favorite for you too.

Skin Types: Mature, dry, normal, sensitive and combination. pH: 4.5 - 5.5.

Directions
You can apply Pearl Cream to a cleansed face and neck day or night.

Tip:
Always moisturize your face and neck in upward motions. Moisturizing is important for all skin types. In every step of skin care always use circular, upward motions with a gentle touch on your face. Don't help gravity by tugging down on your skin and remember that the skin on your face, especially around the eyes, is very delicate.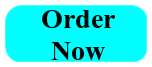 Testimony


- Michele in Monaca, PA
I LOVE, LOVE, LOVE The Pearl Cream. I should have ordered the big jar. It is so wonderful. I definitely don't have to wear foundation anymore, just a little blush. How wonderful is that???? Also, my face feels so smooth and soft. If you ever quit selling it, please teach me how to make it.