Pearl Powder is the best treatment for hair thinning, hair loss, dry, itchy scalp and strengthening. These all-natural, at-home recipes will strengthen your hair follicles and help you grow beautiful, thick, healthy hair. Our hair needs all the right nutrients particularly plenty of protein, vitamin C, potassium, essential omega acids, and antioxidants to keep our hair follicles strong. These treatments have all essential ingredients to stimulate your hair follicles, and boost and accelerate volume, fullness, and strength.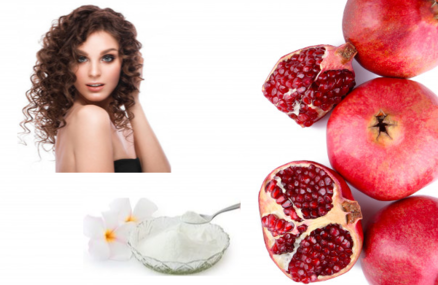 Pearl Powder, Pomegranate For Hair Growth



This hair mask stimulates circulation, eliminates dirt and dandruff, prevents follicle damage , and increases the growth of stronger, healthier hair. Pomegranate seed oil and Pearl Powder can be just the secret you've been looking for to treat hair loss and attain lusciously gorgeous hair.

Pearl Powder treats hair thinning, hair loss, dry, itchy scalp, strengthens hair follicles, and helps you grow beautiful, thick, healthy hair.

With its ruby-red color and intense flavor, the pomegranate is bursting with nutrients, but it is actually within the small-yet-mighty seed where the magic exists. Rich in Omega-5 , organic pomegranate seed oil is ideal for nourishing dry, damaged hair and facilitates hair growth.

Ingredients:

1/4 tsp Pearl Powder
Few Drops Of Organic Pomegranate Seed Oil

Directions

Mix pearl powder and pomegranate seed oil together. Apply it on your scalp and massage using fingertips. Do this regularly to improve blood circulation and accelerate hair growth.

Or Add pearl powder and Pomegranate seed oil to your shampoo and mix well. Shampoo as usual.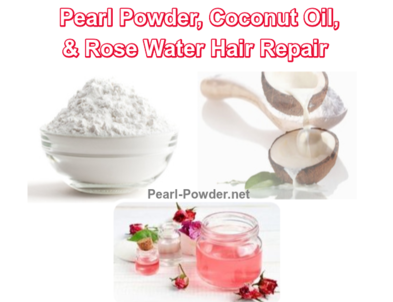 Pearl Powder, Coconut Oil, & Rose Water Hair Repair



If your hair is damaged, frizzy or balding, use this simply all-natural recipe to nourish, repair and grow luscious locks.

Pearl Powder is a wonder ingredient for hair loss and strengthening. It helps hair follicles grow and reaches down into the dermal layer of the skin to restore keratin, repair damaged cells, and stop hair fall.

Coconut oil makes the hair healthier and can help it grow faster when used regularly. It adds a boost of moisture to your hair and repairs damage. Coconut oil contains essential fatty acids that repair split ends, brittle hair and reduces hair breakage and hair fall.

Rose water helps in eliminating frizz from the hair and adds a nice fresh scent to it.

A combination of pearl powder, coconut oil and rose water treats all your hair-problems like hair fall, dryness, signs of damaged hair like split ends, frizziness etc.

1 cup rose water
3 tbsp coconut oil
1 tsp pearl powder

Directions

Put all ingredients into a bowl. Apply to dry hair, and leave on for 1 hour. Wash and air dry your hair and style as usual. For a nice smell, add few drops of your favorite essential oil.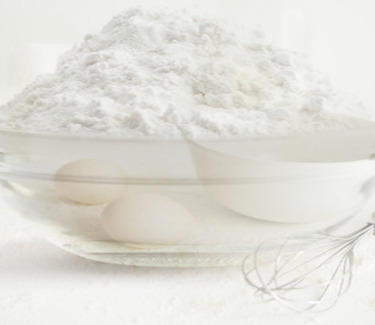 Egg And Pearl Powder Treatments



Eggs are high in sulfur, phosphorous, selenium, iodine, zinc and protein, which help promote hair growth. Pearl Powder is packed full of essential nutrients that can give you voluptuous, strong, healthy hair. When used regularly, this egg and pearl powder treatment can help thicken and strengthen your hair.

Recipe 1.

Beat 1 or 2 eggs and 1 tsp pearl powder eggs together
Apply mixture to the scalp and damp hair
Leave on the scalp for about 30 minutes
Wash hair thoroughly with warm water and a mild shampoo

Recipe 2.

Mix 2 egg yolks, 1 tsp pearl powder, 1 tbsp olive oil, and 2 tbsp water
Apply the mixture to the scalp and dry hair
Leave for 15 minutes
Rinse with warm water and a mild shampoo.

Pearl Powder & Egg Pack For Instant Shine & Hair Strengthening:

Pearl Powder & Eggs are packed with protein, which is what your hair is made up of Using an this pack will add instant shine to your hair while nourishing it and increasing its tensile strength. To make this pack, you will need 1 tsp Pearl Powder, one egg, two teaspoons of honey, and one teaspoon of almond oil. If your hair is extremely long, you can double the amount of ingredients that you are using. Mix your pack and ensure there are no lumps. Wash your hair without conditioner, and let dry. Evenly coat your hair with the pack. Let sit for 30-45 minuets. Wash off with shampoo, then condition.

Using one of these treatments, or alternating them once or twice a week will help strengthen your hair.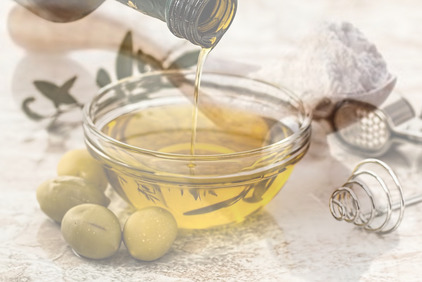 Olive Oil And Pearl Powder Hair strengthening



Both Olive oil and pearl powder are rich in omega 3's and other nutrients that are essential for overall health, including hair health. When applied directly to the scalp and hair, it helps promote thicker hair. This treatment also has the added benefit of softening the hair and relieving dry scalp. Pearl powder and olive oil promotes blood circulation and nourishes the roots. Massage your tresses once a week with this treatment. Cover your hair with a shower cap and wash it off with a mild shampoo after two hours.

Treatment:

Heat the olive oil to body temperature
Add 1 tsp pearl powder and mix well
Massage the warm mixture into the scalp and hair
Leave on for about 30 minutes
Rinse with warm water and a mild shampoo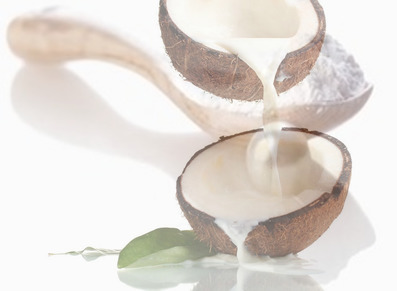 Coconut Milk And Pearl Powder:



The protein, essential omega acids and potassium in Coconut milk and Pearl Powder promote hair growth and prevent hair loss.

Preparation:

Grate a medium-sized coconut and let simmer in a pan for five minutes. Strain and cool. Add 1 tbsp fenugreek seeds, and 1 tsp pearl powder to the milk. Apply to your scalp and hair. Leave on for 20 minuets, then shampoo and condition.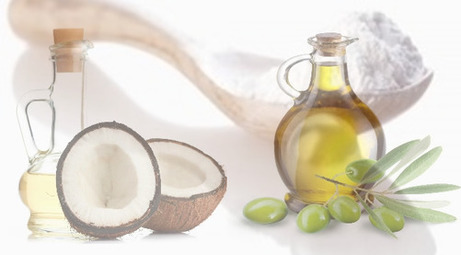 Pearl Powder, Coconut Milk & Olive Oil For Shiny Hair:



Mix 1 tsp Pearl Powder, 1 Tbs olive oil, and 1 cup Coconut milk in bowl. Apply to your hair and let it sit for 20 minutes. Rinse with cool water.

Simple Hair Loss Remedy - Hot oil massage

1. Take 2 tbsp coconut oil, 2 tbsp olive oil or 2 tbsp almond oil and heat it up until it's warm, not hot.

2. Add 1 tsp Pearl Powder to the warm oil. Mix.

3. Slowly massage this oil into your scalp using your fingertips for a few minuets. This increases the blood flow to the hair follicles and strengthens the roots, and conditions your scalp.

4. Put on a shower cap for an hour then shampoo your hair. This helps stop hair loss and promotes hair growth.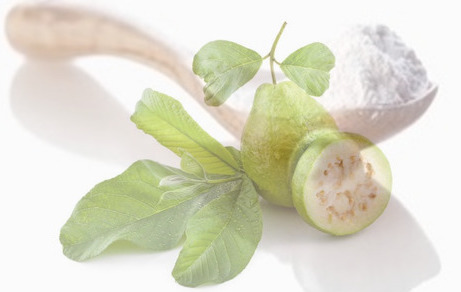 Guava Leaf And Pearl Powder Remedy



Guava leafs have taken the world by storm with claims of being a miracle solution for hair loss. Guava leaves contain vitamin C, which helps boost collagen activity. As a thickening agent, it promotes rapid hair growth. Guava leaves will leave your hair feeling soft and looking lustrous, while thickening its volume.

Ingredients:

A handful of guava leaves
1 tsp pearl powder
1 liter water
A pot for boiling
Strainer

Preparation:

1. In a pot on the stove, bring the water to a boil.
2. To the boiling water, add guava leaves.
3. Boil for 20 minutes.
4. Strain liquid and cool.
5. Add pearl powder and mix well.

Application:

Wash your hair with shampoo, do not condition. While slightly wet, section your hair and apply the guava leaf solution while massaging solution into your scalp for 10 minutes to ensure all of your hair is saturated. Pay extra attention to the roots and tips while you apply the solution. You can leave this solution on for up to 2 hours. Rinse with lukewarm water, NOT HOT.

If you a hair fall problem, use this solution three times a week. Otherwise, use twice a week.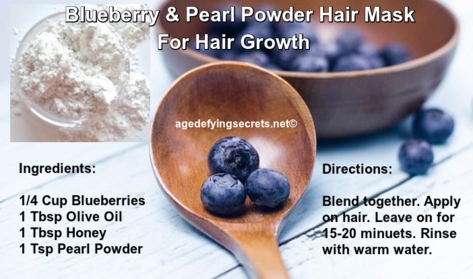 Blueberry & Pearl Powder Hair Mask


Blueberries and pearl powder interacts with hair follicles to accelerate growth. They are both packed with antioxidants and vitamins such as vitamin A, vitamin C, and vitamin E. Vitamin B complex is particularly good for growing beautiful locks. It aids in hair growth by improving oxygenation and circulation of blood in the body, particularly the scalp. This recipe also helps prevent grey hair.

For dry hair, use blueberries sparingly & add a little more honey to the mask.



Green Tea And Pearl Powder Hair Loss Treatment



Green tea and pearl powder are rich in antioxidants, which help boost hair growth and prevent hair loss.

Directions:

Soak three teabags in one cup of hot water depending on the length of your hair. Let cool. Add 1 tsp pearl powder to the water and mix well. Pour this mixture over your scalp and hair, while gently massaging your head. Leave on for 1 hour and rinse with cool water.


Yogurt, Honey and Pearl Powder

1. Mix 2 tbsp yogurt, 1 tbsp honey, 1 tsp pearl powder and lemon in a bowl.

2. Using a brush, apply paste on scalp and roots.

3. Leave on for 30 minutes, rinse with cool water.

4. Apply once a week.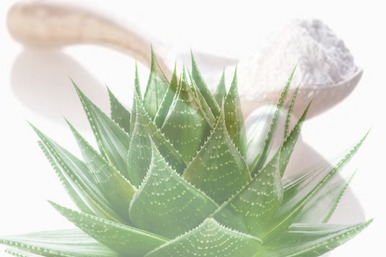 Aloe Vera And Pearl Powder



Both Aloe Vera and Pearl Powder are effective remedies for hair loss and hair growth. They are also effective in reducing problems of scalp like itching and flaking.

Take the stalk of Aloe Vera and extract the pulp. Add 1 tsp pearl powder to the pulp and mix. Apply it to your hair and scalp and leave it for about 45 minutes. Rinse with normal water. You can do this three to four times a week to see better results.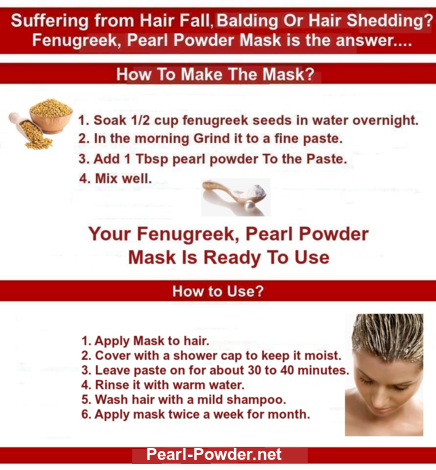 This is the best treatment for hair. Both Fenugreek (Methi Seeds) and Pearl Powder are known to be beneficial against hair fall, hair shedding and dandruff, and in treating a variety of scalp issues like dryness, baldness and hair thinning. This hair mask moisturizes the hair, repairs hair follicles, strengthen and re-grows hair, and brings back its luster and bounce.

Recipe For Consummation:

Pearl Powder has a number of beneficial qualities when it comes to naturally treating hair loss. It opens pores, strengthens weakened hair follicles, and helps hair cells reproduce fast. To start seeing instant results, consume orally. This is the absolute best remedy to prevent hair loss and strengthening your hair.

Put 1/4 tsp Pearl Powder in juice, smoothie, water, pudding, etc., stir and drink. Take once a day and within 2 weeks you will see an amazing results.



- Anonymous.
After 2 weeks of consuming your pearl powder, I could visibly see my hair getting thicker and the thinner spots on my head were filling in. I am so grateful I found you. This stuff is amazing. Thank you so much.


Tips To Make Your Hair Thicker And Longer

1. Massage your scalp regularly.

2. Don't over wash your hair.

3. Eat plenty of protein, omega 3, fatty acids, biotin and vitamin C.

4. Release Stress

5. Avoid using blow dryers, curling rods, especially on wet hair as they actually boil the water in your hair shaft and make them brittle. If you need to blow dry your hair, keep it on the lowest heat setting.


| | |
| --- | --- |
| Freshwater Pearl Powder | Seawater Pearl Powder |
Testimony:



~ Anonymous
My hair was balding, so used your pearl powder on my hair and was amazed that in just 2 weeks I can see new hair growth. Thank you so much for such a powerfully effective product.