Acne treatments usually take between six to eight weeks before visible signs of improvement can be seen, but with Pearl Powder you can be rid of it almost overnight, depending on the severity. However, I have personally seen Pearl Powder remove bad cases of acne within 3 day and with just 1 treatment which takes only 15 minuets.

Pearl powder is re-nown as an acne treatment that can be applied directly to the skin, and is safe for sensitive skin. Proponents of pearl powder say it not only improves the nutrition of the skin to help prevent future breakouts, but also can help reduce redness and rejuvenate skin scarred by excessive acne.

The reason Pearl Powder works so powerfully on acne is, it acts as an exfoliate, speeding up the skin's natural process of shedding dead cells and creating new skin. It absorbs into the skin and acutally heals by restoring the skin back to its natural beauty.

You do not need a prescription acne treatment to cure your acne, all you need is Pearl Powder, a low cost, easy and quick treatment that will remove your acne completely. Pearl Powder also treats other skin conditions like sallow skin, red blotches, pimples, dry patches, rosacea, eczema, dermatitis, fine lines and wrinkles, reduces enlarged pores, and gets rid of them for good.

Pearl Powder Supreme is safe for all skin types, in fact we aced the tests by WHO GMP for product control, integrity, purity and safety. They guarantee that our product is of Most astounding quality.

Pearl is is All Natural, Non GMO, Non Toxic, Cruelty Free.

So, if your ready to clear your skin of acne, or any other skin condition, try one of these recipes.

Recipes For Acne, Dark Spots, Age spots, Freckles

Basic Facial

1 Tbsp pearl powder
Few drops warm water

Mix to make a paste. Apply to face and neck. Leave on for 15 minuets, wash off with with warm water. Let air dry. Do this once or twice a week.

Recipe 2

Mix 1 tsp pearl powder with a vitamins E capsule and enough white vinegar to make paste, then apply mixture to face and neck for about 15 minutes, 2 times a week.

You will be amazed when you wake up the next morning. Your acne will have visibly diminished, if not, it will be within the next few days. That's it.


Dark Spots, Age Spots, Liver Spots:

Powder is a Super Skin Lightener that clears age spots and prevents new ones from starting.

Apply dry powder on the spots and cover them with a bandage before bedtime. Leave on overnight, wash off in the morning.

Or, Mix 1/4 tsp into a paste using a little olive oil, or milk and beaten egg for extra anti-aging properties. Leave on for 15-20 minuets, then rinse with warm water.

Over time, regular application will help fade, and even completely eliminate skin pigmentation's.

This will not lighten the overall color or your skin, just the spots.

Directions For Acne Scars:

Follow instructions above. At night put the dry powder directly on your scars, in the morning wash off. Eventually you will see a dramatic improvement in your skin.

Apply a mask once or twice a week to keep your skin clear, and to shrink your pores. You'll no longer be embarrassed by your condition - you will have soft, silky clear skin and all you'll be delighted, guaranteed.


Pearl Powder & Joboba Oil Acne Treatment

Jojoba oil and pearl powder are common ingredient in acne treatments. Both have been proven effective in treating acne and skin lesions, and also play a role in wound healing. Recent studies reveal that both ingerdients are anti-inflammatory, antibacterial, and hypoallergenic, and can improve a range of disorders, including: dermatitis, psoriasis, eczema, and acne. Both Pearl Powder and Jojoba Oil are non-comedogenic, which means that they do not clog pores.

There's plenty of evidence supporting the use of pure jojoba oil and pearl powder as a remedy for acne, dry skin, and countless other skin conditions. Science says this natural remedy works.

According to a 2018 review, jojoba oil helps the skin to absorb other substances better when used alongside them, including medications. By combining Jojoba oil and Pearl Powder together, your acne will clear, and will avoid further breakouts as well.

It's easy as 1,2,3. Simply mix about 1/8 tsp pearl powder to a few drops of Jojoba oil together, and apply to your face. Leave on overnight and wash off in the morning. Soon, and very soon your acne will dissappear.

Pineapple & Pearl Powder Facial For Acne

Pineapple and Pearl Powder is a natural, gentle exfoliator. Both Pineapple and Pearl Powder are known for their exceptional skin exfoliating properties. They naturally dislodge dead cells, grime, dirt and bacteria from deep within acneic skin without scrubbing and aggravating your acne. By exfoliating, it will also help soften skin and get rid of dry flakes. This facial is packed with tons of antioxidants, minerals and Vitamins, including A and C, that fight skin damaged by the sun, acne, and other variables.

Ingredients:

1 Piece of Fresh Pineapple, sliced 1/2 Inch thick.
1/4 tsp Pearl Powder

Directions:

Puree the pineapple in a blender or food processor until smooth with no chunky pieces. Put puree in a small bowl and stir in pearl powder. Apply to a clean face and neck. Apply mask evenly on your face. Avoid sensitive areas around your mouth and eyes. Leave on for 15-20 minutes then rinse off with warm water. Pat dry with soft towel and apply a drop or two of coconut oil to moisture.


Rosacea & Eczema:

To reduce redness, take 1/2 tsp pearl powder and put it in the bowl. Add half a teaspoon of honey and an egg white. Mix until it's a thick liquid consistenc. Use your fingers and gentle rub onto your cheeks, chin, nose, and forehead, but avoid close contact with your eyes. Let sit for 10-15 minutes, rinse with warm water. For best results, do this mask 2-3 times a week and spritz your face with a rose toner once your face is dried.




Eczema Cream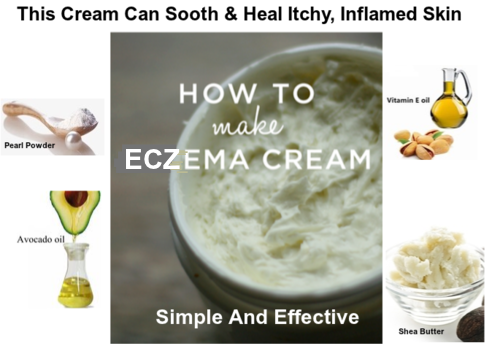 If you're suffering with Eczema, whip up a batch of this cream. It contains ezcema fighing ingredients, and can treat and cure your skin condition.

Instructions:

2 oz Shea Butter
.45 oz Avocado Oil
1/2 t. Vitamin E Oil
1/2 tsp Pearl Powder

Meaure the shea butter and avocado oil in a glass meauring cup. Place the measuring cup into a pan of boiling water, or double boiler until ingredients are melted and mix. Take cup out of the water and add Vitamin E oil, then let cool to room temperature. Add Pearl Powder and whip with a stick blender to meringue like consistency.

Put into a lotion container or cosmetic jar and place cream in the fridge. You may need to mix again once solidified to get a smooth consistency.

Directions:

Apply to skin 2-3 times a day, or you may alternate with straight coconut oil. Store in refrigerator.

This recipe is also make a wonderful hand salve during cold, dry days.


Rosacea & Eczema:

To reduce redness, take 1/2 tsp pearl powder and put it in the bowl. Add half a teaspoon of honey and an egg white. Mix until it's a thick liquid consistency. Use your fingers and gentle rub onto your cheeks, chin, nose, and forehead, but avoid close contact with your eyes. Let sit for 10-15 minutes, rinse with warm water. For best results, do this mask 2-3 times a week and spritz your face with a rose toner once your face is dried.




| | |
| --- | --- |
| | |
Guava Leaves & Pearl Powder For Acne, Black Heads, Dark Spot Removal


Worried about acne, blemishes, allergies or dark spots on your face? Well, you don't need to get any chemical treatments to get rid of them. An easy and natural remedy for this is pearl powder and guava leaves.

Pearl Powder, is the Mother, or Queen of all Beauty herbals. And Guava has managed to showcase its amazing health benefits, especially when it comes to skin treatment. The fruit is filled with nutrients like vitamins A and C, and minerals, namely copper, magnesium, and manganese. Guava has more Vitamins, Minerals And Potassium than oranges, or bananas. The leaves are a powerhouse of antioxidants like Vitamin C, and flavonoids such as quercetin.

Combining these two miracle superfoods together, you can beat your skin problems.



Acne And Dark Spots

Both High Quality Pearl Powder and Guava leaves fight bacteria and have anti-inflammatory properties. The anti-bacterial quality of the Guava leaves makes it difficult for any germs to enter your skin and cause acne. Additionally, the skin becomes smooth with regular application thereby making the pimples disappear. Furthermore, pearl powder and guava leaves are also reliable when it comes to skin reactions and allergies.

This dynamic duo can decrease the appearance of acne.

To make a pearl powder guava leaves wash, mash a handful of leaves, add 1/2 tsp pearl powder and put some on your acne and dark spots. After 10 to 15 minutes, rinse with lukewarm water. You should apply this remedy every other day until skin is clear.



Blackheads

Mash a handful of leaves and blend with some distilled water. Add 1/2 tsp pearl powder and mix. Apply it as a scrub on the area around your nose and T-zone, where most blackheads tend to arise. Follow this treatment twice per week for best results.



Atopic Dermatitis

Take a handful of dried guava leaves, add to a pot of boiling water. Once the water turns light brown remove the pot from the stove and cool it down. Once the water is ready, add 12 tsp to liquid, mix and apply all over the face or just the area that is affected by the allergy. Use a cotton pad for application. Wait for fifteen minutes, then rinse your skin with clear water. The allergic reaction will disappear, especially if you repeat this procedure twice every week.

Now, you can finally bid goodbye to all the wrinkles, irritation, redness, or acne that have been troubling you for ages. No more expensive beauty treatments and harsh chemicals that damage your skin, wallet, and morale. Bring some guava leaves into your skincare regime, and you're sorted! Just remember that consistency is the key to natural remedies. Stay beautiful!

You'll find more uses for Pearl Powder Here.


| | |
| --- | --- |
| Freshwater Pearl Powder | Seawater Pearl Powder |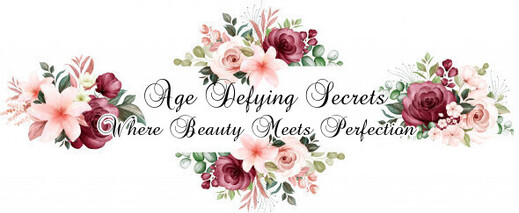 Enter To Discover The Amazing World Of Age Defying Secrets
Quick Links

About Us

Contact

Terms Of Use

Shipping

Articles



Privacy Policy

Wholesale

Careers

Site Map

Home





Connect With Us

Facebook

Twitter

Pinterest

Tumblr

Linkedin

Support

417-621-0345

info@pearl-powder.net

We Accept






**The text contained in this web site is for informational purposes and is not meant to be a substitute for the advice provided by your own physician, dermatologist or medical professional. The information contained herein is not intended for diagnosing or treating a health problem or disease.


Copyright Pearl-Powder.net All Rights Reserved