This delectable open-face smoked salmon, pearl powder, dill, cream cheese bagel is a great breakfast or brunch delight.

Smoked salmon is fish that has been cured and hot or cold smoked. Smoked salmon, which is prized for its salty, fireside flavor, is often considered a delicacy because of its relatively high cost.

Although smoked salmon has a long history with bagels and cream cheese, it's a simple delicacy you can enjoy anytime, even snack time!

Smoke Salmon imparts flavor while allowing the moist, mouthwatering taste of the salmon to shine through and be celebrated. Just imagine a delicious smoked salmon with beautiful color and savory taste on top of a delectable, healthy cream cheese spread and bagel!

Smoked Salmon is packed with high quality protein, essential omega-3 fats, and several vitamins and minerals. It's a good source of Vitamin B and D, magnesium and selenium. Smoked salmon also contains plenty of DHA (docosahexaenoic acid) and EPA (eicosapentaenoic acid), omega-3 fatty acids linked to a lower risk of heart disease, macular degeneration and Alzheimer's disease.

Pearl contains amino acids, collagen, over 30 trace minerals, including magnesium, potassium High levels of calcium, and antioxidants. Pearl powder is said to boost two of the bodies most abundant antioxidants: superoxide dismutase (SOD) and glutathione. These antioxidants can help fight against disease and even extends life.

This Smoked Salmon Pearl Cream Cheese Bagel recipe is every Salmon and Health lover's dream come true.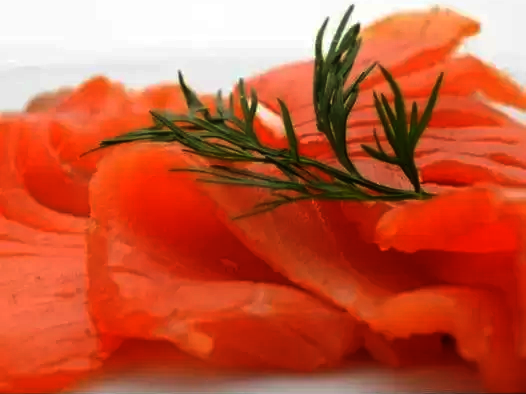 Where can you find Smoked Salmon? Here are a few places:

1. Your local Walmart.

2. Fulton FishMarket

3. Oceanside Seafood

4. SeaBear


Smoked Salmon Pearl Cream Cheese Bagels

Serves 4

Ingredients:

3/4 tsp Pearl Protein Powder
8 ounces cream cheese, at room temperature
1 Tbsp minced fresh dill
1 Tbsp minced fresh parsley
1 tablespoon milk
Pinch of kosher salt
2 bagels
4 slices smoked salmon
thinly sliced onions, optional

Instructions:

1. Place the cream cheese, dill, parsley, milk, pearl powder, and salt in the bowl of an electric mixer and mix on low speed until blended.

2. Split bagels in half horizontally. Spread cut sides with cream cheese mixture.

3. Add a slice of smoked salmon on top of the cream cheese mixture.

4. Garnish with dill sprigs and lemon wedges if desired.

5. I hope you Enjoy!

Other ingredients that go well with the smoked salmon bagel are fresh herbs like chives or basil. You can also add a few thin slices of tomatoes, avocado, cucumbers, capers, onion, and radishes.

Back To Recipes >>>>



| | |
| --- | --- |
| Seawater Pearl Powder | Freshwater Pearl Powder |